One of a KIND (Unicorn 24)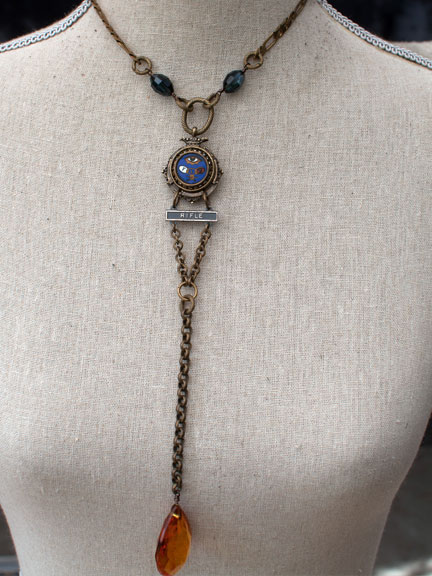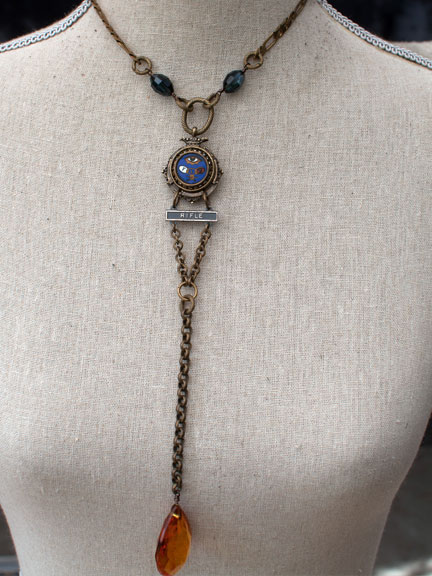 One of a KIND (Unicorn 24)
One of a Kind Statement Pieces!!
After spending years collecting vintage and antique collectibles the One of a Kinds are our passion!!
Each one is a wonderful wearable art piece with depth & history, unique & absolutely timeless. Due to their age, some pieces may have very small imperfections which are part of their character.
There is only 1 of each, so when they are gone they are gone.
This one is truly special...It is from a secret society fraternal organization called the Independent Order of Odd Fellows. We love that they referred to themselves as Odd Fellows. It has an "All Seeing Eye" which they are known for and a tiny Skull which represents it as a Secret Society. It is inscribed with the acronym "FLT," which stands for Friendship, Love, & Truth. That sounds like good words to live by. The next piece says RIFLE and we hear that these were given out in the Marine Corps for good marksmanship skills. It has a piece of topaz crystal at the bottom from an old chandelier.
It can be worn short, or long as shown. It has a leather extender which makes it really easy to wear.

Each One of a Kind comes in tin box perfect for giving.